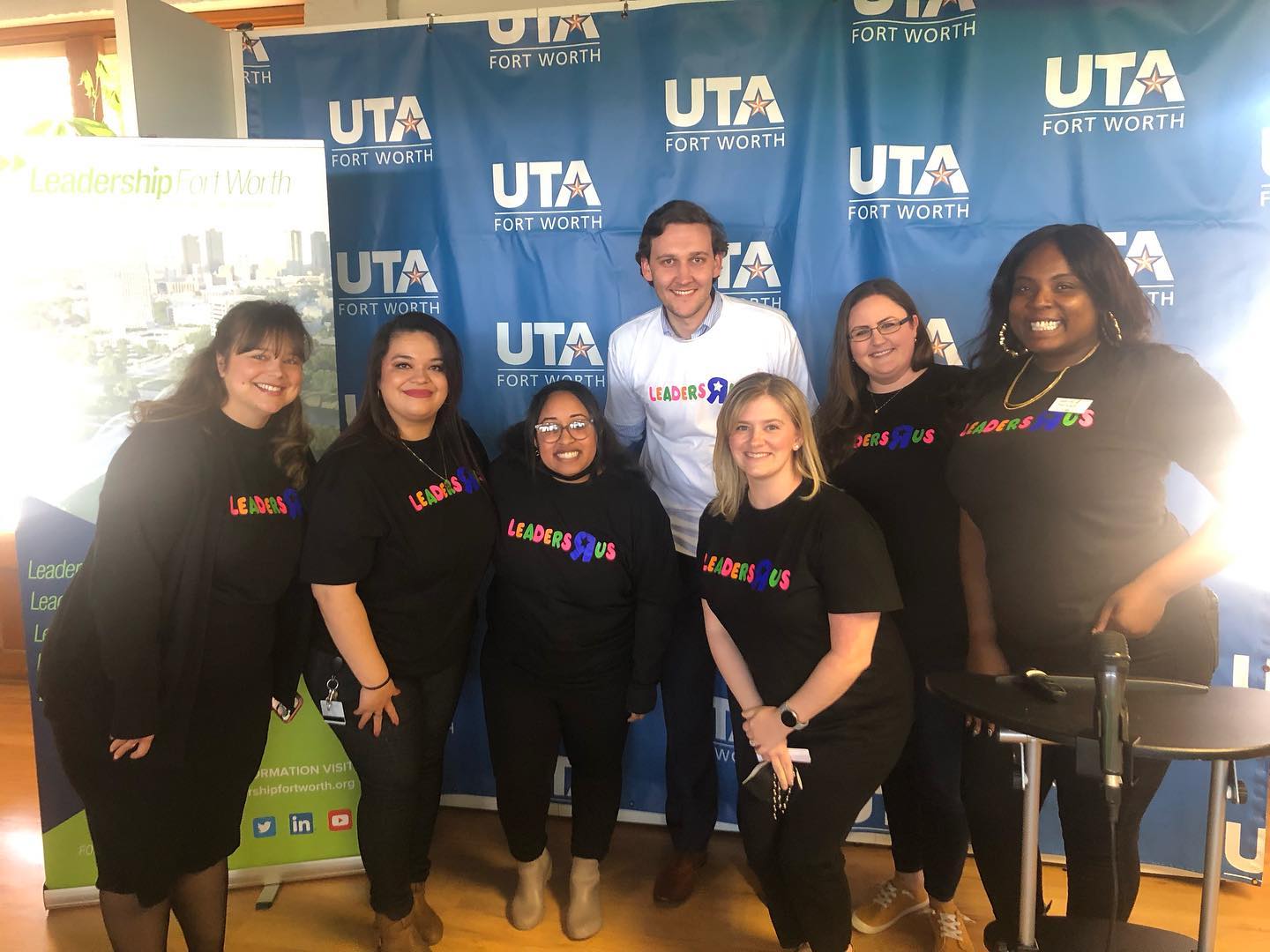 Leadership Fort Worth Tuition Waivers
June 7, 2022 | By LFW

We boldly envision a community where everyone has the opportunity to be a leader. Your support allows Leadership Fort Worth to not just create seats at the table, but to make a larger table.

Participating in a Leadership Fort Worth requires a commitment of time and resources. For a dynamic program experience for all participants, Leadership Fort Worth ensures that leaders from every industry are represented. Through donor support, we extend partial tuition waivers to program participants who work for 501(c)3 nonprofit organizations or are part of a small business.

Prospective participants may apply for a partial tuition waiver as part of their LeadershipClass or LeadingEdge application.

"You opened those doors for me and made it a possible to have 'a seat at the table.' Being part of Leadership Fort Worth has allowed me to network, make connections and make friends with some amazing leaders. I'm learning about my community, being inspired and sharing the knowledge. 

This knowledge is valuable and I am grateful for the impact it's having in my life. A payment plan may not mean much to you but for me it's given me a space where I have felt valued and welcomed and for that I thank you." – LeadershipClass 2022 Participant 
Community Fellows
While Leadership Fort Worth is committed to a vibrant and sustainable community, we have an opportunity to grow in that commitment. In 2021 Leadership Fort Worth established the Community Fellows program to ensure that our programs' participants truly reflect the needs and experiences of the City of Fort Worth. The Community Fellows are identified by the DEI and Recruitment & Selection Committees as being Community Trustees who represent a community with which Leadership Fort Worth would like to deepen its connections.
An investment in Community Fellows is an investment in a dynamic, powerful experience for all. You may direct your gift in support of the Community Fellows by clicking here.
For more information about the Community Fellows, please connect with Jennifer Treviño at jennifer.trevino@leadershipfortworth.org.
About Leadership Fort Worth
The mission of Leadership Fort Worth (LFW) is to educate, empower and connect diverse leaders for a vibrant, sustainable community. Founded in 1972, Leadership Fort Worth is based on the concept of community trusteeship, which challenges leaders to commit themselves to making their communities better places to live. Leadership Fort Worth serves the community through three adult leadership development programs, a program for eighth-graders, and a forum for continuing education for the full membership. For more information, visit our website: https://leadershipfortworth.org/ or follow us on Facebook, LinkedIn, Instagram, Twitter, and Youtube.