Leadership Fort Worth Announces 50th Anniversary Event Co-Chairs and Event Committee
November 30, 2022 | By LFW

Leadership Fort Worth Announces 50th Anniversary Event Co-Chairs and Event Committee

Dedicated community leaders join forces to lead organization's half-century celebration in 2023

Fort Worth, Texas – November 30, 2022 – Leadership Fort Worth (LFW) is pleased to announce the organization's 50th Anniversary Committee, established in an effort to celebrate and raise awareness of LFW's impact on the City of Fort Worth for the last five decades. The committee is focused on fundraising and planning LFW's signature 50th anniversary event in June 2023.

The committee is made up of 11 established and emerging community leaders and is co-chaired by Veronica Chavez Law (LeadershipClass 1999) and Rachel Navejar Phillips (LeadingEdge 2010).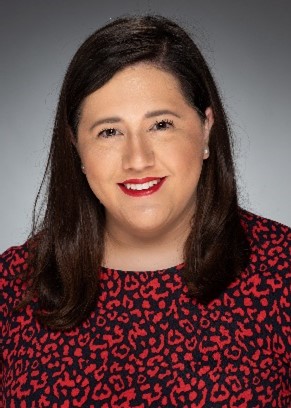 Veronica is a shareholder and director with Brackett & Ellis, P.C. Her practice focuses on complex commercial real estate transactions and financial institution representation. She has been recognized by both her community and within the legal profession, most notably being honored as one of "The 400" for 2022, Fort Worth Inc.'s annual compilation of the 400 Most Influential People in Fort Worth and being selected by her legal peers as a Texas Super Lawyers Rising Star.
Rachel is the business development manager for Rios Group, Inc. and is responsible for establishing and cultivating business relationships for her organization. As a community leader, she has been recognized by the Fort Worth Business Press as one of Fort Worth's "40 under 40" and with the publication's Great Women of Texas award. She serves on the board of several nonprofits, including The Women's Center of Tarrant County and Presbyterian Night Shelter. Rachel is also a former board member of Junior League of Fort Worth and Co-Chairs the All aBoard Cohort.
"We are thrilled to have this group of talented individuals lead the charge as we enter our 50th year and commemorate LFW's achievements and imprint in the community," says LFW Executive Director Jennifer Trevino. "With Veronica and Rachel at the helm, I have no doubt this will be an incredible and meaningful event for our leaders, alumni and community trustees."
Additional 50th Anniversary Committee members include:
Ann Barr (Former Leadership Kids Program Director)
Natalia Dominguez (LeadershipClass 2022)
Martha Earngey (LeadershipClass 2007)
Harriet Harral (LeadershipClass 1988; former Executive Director)
Mike Hyatt (LeadershipClass 1976)
Luke Jordan (LeadingEdge 2020)
Peyton Lehrer (LeadingEdge 2017)
Hillary Redwine (LeadershipClass 2018)
Gina Smith (LeadershipClass 1999)
Megan Terrell (LeadingEdge 2013 & LeadershipClass 2019)
Carlela Vogel (LeadershipClass 1979)
Drenda Witt (LeadershipClass 1986)
Doug Wilson (LeadershipClass 1993)
Plans are currently in the works for LFW's 50th anniversary event, which will be held in June 2023. For more information, visit www.leadershipfortworth.org.
About Leadership Fort Worth
The mission of Leadership Fort Worth (LFW) is to educate, empower and connect diverse leaders for a vibrant, sustainable community. Founded in 1972, Leadership Fort Worth is based on the concept of community trusteeship, which challenges leaders to commit themselves to making their communities better places to live. Leadership Fort Worth serves the community through three adult leadership development programs, a program for eighth graders, and a forum for continuing education for the full membership. For more information, visit our event page or follow us on Facebook, LinkedIn, Instagram, Twitter and YouTube
Tags: Leadership Fort Worth